Maori Carving is a traditional art form practices by the Maori people of New Zealand for centuries.
It is an important cultural practice used to tell stories, convey important messages and honor ancestors.
Here are some basic principles of traditional Maori carving :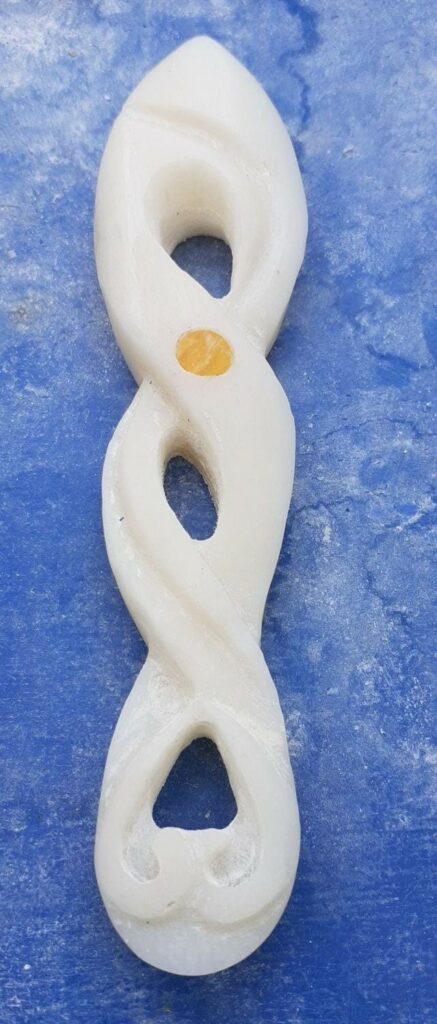 Respect for materials : Maori carvers respect the materials they use and believe that they have a spiritual connection to the earth. They carefully select the wood, the stone or bone they will use and ensure it is sustainably sourced. 
Connection to the past : Maori carving is deeply connected to the traditions and stories of the Maori people. Carvers often use ancient designs and motifs that have been passed down through generations.
Use of symbolism : Maori carving often uses symbolic designs to convey important messages. For example, the koru (spiral) design represents new life and growth, while the tiki design represents the first human being.
Attention to detail : Maori carving is highly detailed, with intricate patterns and designs. Carvers spend many hours working on each piece to ensure it is perfect.
Focus on balance : Maori carving is often symmentrical and balanced in the belief to bring harmony and stability.
Use of tools : Maori carvers traditionally used stone tools to carve their designs. Today, many carvers use modern tool, but the techniques and principles remain the same.
Overall, Maori carving is a highly skilled and respected art form that plays an important role in Maori culture.
The pieces shown here are still in the carving process.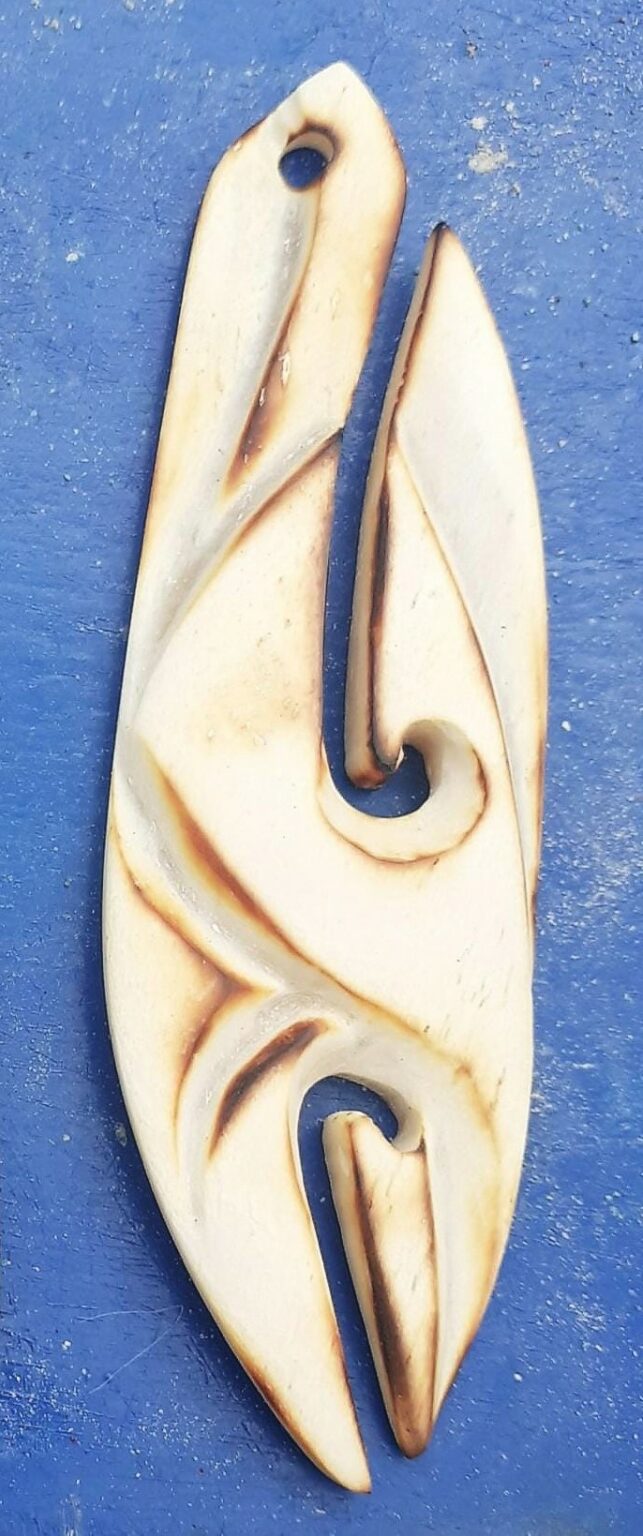 During the workshop
Under the guidance of TOROA Aperahama, Maori elder and Wisdom Keeper, the meanings of traditional forms and materials are introduced, discussed and can be used as a model for own designs.
Then you carve them out of cow bone, a beautiful material that can be worked with gratitude.
Through repeated and increasingly fine sanding, your jewelry will get a wonderfully smooth and bright surface.
Traditional rituals will be explained and practiced so that you can create your own magical object.
Mr. Aperahama is a Maori elder who grew up in ancient tribal structures and was trained in ancestral knowledge as a wisdom keeper.
He is an honorary member of the Vanuatu Council of Polynesian Chiefs, a TEDtalk speaker, a traditional Maori carver (Kaiwhakaiiro), a traditional Maori storyteller (Manu Korero) and a HAKA teacher (Kai Haka)..
Raised and educated according to traditional customs and values, he has received, as an elected shadowman and record keeper, ancestral healing knowledge and holds the family and ancestral memory of his community.
He is a passionate supporter of the youth environmental movement.
With dedication he cares for even more young people, sometimes confused and lost, in their life journey.
The course will take place over 2 days, Saturday and Sunday with a first introductional teaching on Friday evening.
♦ friday evening  from 19h to 21h 
(

Meet&Greet 

with

 Toroa)

On Friday evening, Toroa will talk not only about his culture but also about  reconnecting with ourselves, our origins and our ancestors, as well as the traditional art of carving, its forms and meanings, and the rituals before, during and after the process.

Expect an exceptional encounter with the extraordinary personality of a Maori elder and astonishing explanations of how our different cultures are linked together.
♦ saturday from 10h to 18h + sunday from 10h to 17h (carving workshop)
At the end of the workshop, you will have made and completed

your first sculpture

and blessed it according to tradition.
No previous knowledge is necessary.
All materials and tools are not only provided, but are also obtained by participating in the workshop to be taken away.
While working, dust is present and a FFP2 mask is recommended. (Please take this into account when choosing your clothing).
Clothing should be comfortable to allow for ease of practice
Site : 
56800 Campénéac
Participation :
Participation                               250€    contact me if this is really an obstacle
Accommodation on site              30€ à 50€   (15€ à 25€ per night)     optional
If you have any questions, do not hesitate to contact me.
If you wish to register directly, click here.
You will receive all the practical information.